Pole Barn Builder in Hoffman, MN
There's a strong agricultural presence here in Hoffman, MN, and the surrounding areas which means farmers, ranchers and other ag operators need buildings that support their daily activities. Hoffman Building Systems is proud to be a leading pole barn builder, serving the needs of this community.
Post-frame agricultural buildings serve a wide variety of functions, including machine storage, livestock shelters, horse barns, hay storage and much more. We build agricultural buildings that hold up to the daily rigors of life on the farm.
Pole Barn Buildings
We build post-frame metal farm buildings that can be completely customized for your farming operations, including farm equipment storage buildings. Whether you're in need of an agricultural building for extra storage or to hold livestock, our post-frame farm buildings are an economical choice that can withstand our often-unpredictable Midwest weather.
No matter your vision, our team works hard to make it happen.
Our team has decades of experience designing and constructing the custom post-frame metal farm buildings you need. We work with you to create post-frame buildings of all shapes and sizes, from simple farm sheds to large-scale insulated farm shop buildings with multiple rooms, doors, windows and more.
Machine Shed: Keep expensive farm equipment safe from the elements with our simple yet effective post-frame machine sheds.
Shop Buildings: You can work in comfort all year round with our quality pole buildings. They can be finished with a high-quality concrete foundation and completely lined with airtight installation to ensure your comfort no matter what the weather is like outside.
Livestock Buildings: Whether you need a simple cattle barn to shelter livestock from the elements or an equestrian building with custom fittings, we give your animals a safe and accessible place to live.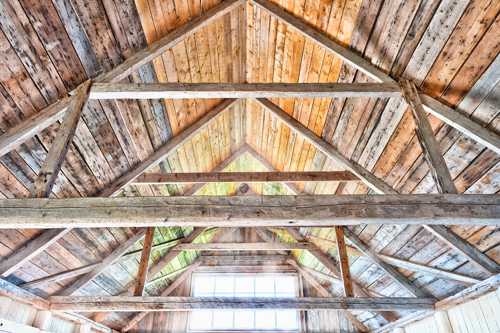 Beautiful, Durable Agricultural Buildings
Hoffman Building Systems builds agricultural buildings that lend themselves to the everyday demands of your operation. Start your project today by giving us a call at 320-986-6288, and learn more about how we customize solutions specific to your needs.